exotica
exo- outside
is there any outside?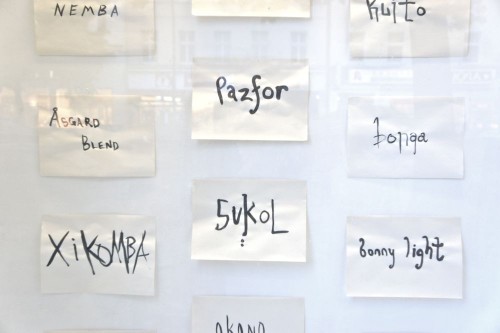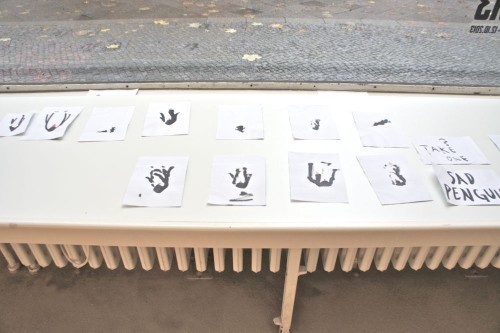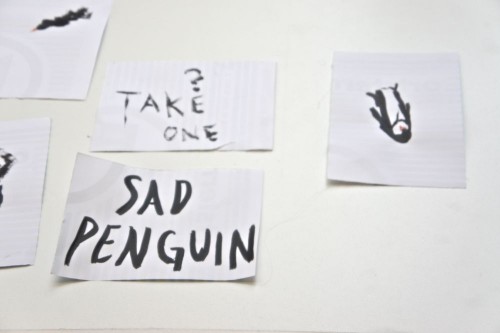 Picture 1 – 4 Galerie Nord
to trade in the exotic
to create kitsch
exotic weather
exotic species
plant and animal species
fungi
proctocists
bacteria
where is there a line between exotic and invasive?
in some biologies and nature cultures
exotic is harmless, no threat to the endo- to interior of the
bounded entity,
species,
selfie selfie me me memes,
an ecology,
a nation-states.
the exotic is harmless, often sexualized other, safely consumable exciting but digestible.
titillating aesthetically pleasing but harmless
consumable marginal other
producer at risk
high art / low art
recognition and dismissal
kitsch
endosymbiosis –
partial infection – partial digestion
can exotic be camouflage for the invasive?
camouflaging in consumerist objectifications?
can it seem digestible, consumable but really carry infection?
ecological modes of seduction and invitation.
new possible relations, making new symbionts
to allow, to open space and time to otherwise impossible subversion
(no margins no centers)
funny the timing
effects, how both
imaginary of pasts and futures
stimulate exotica
laowei
gringo
farang
redneck hippie
islander
outsider
ecosexual
outside
no real outside
particular enactments of semi-permeable
membranes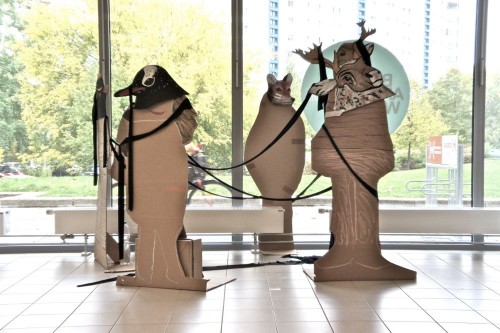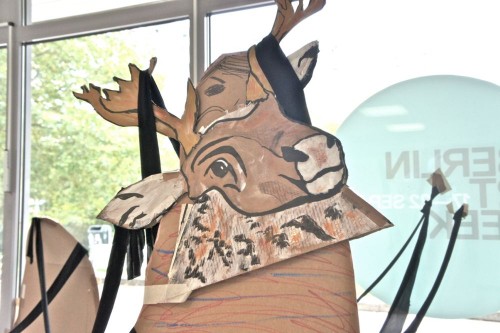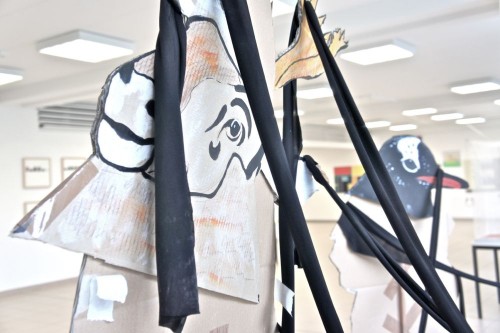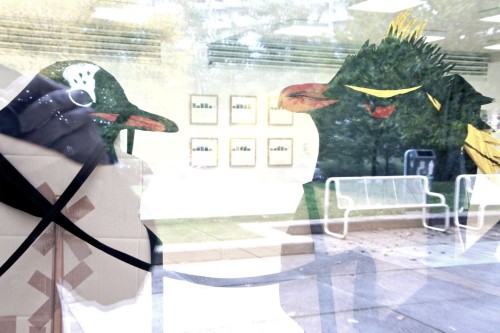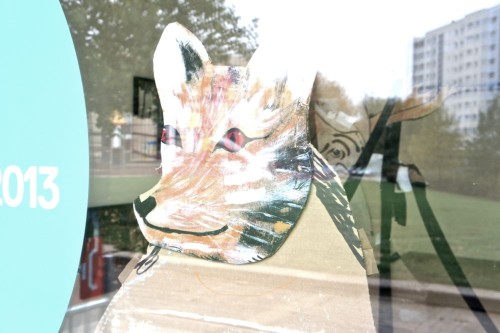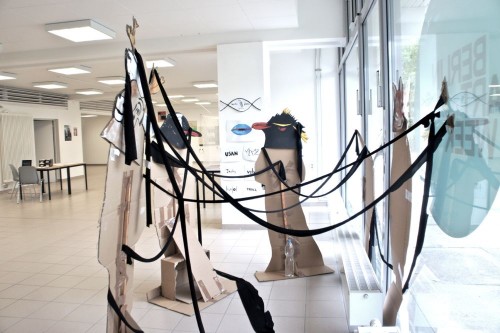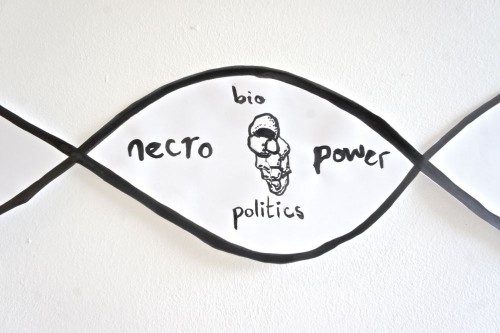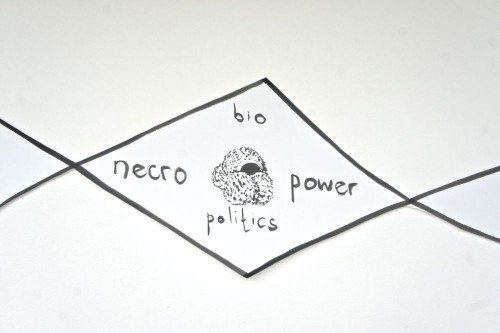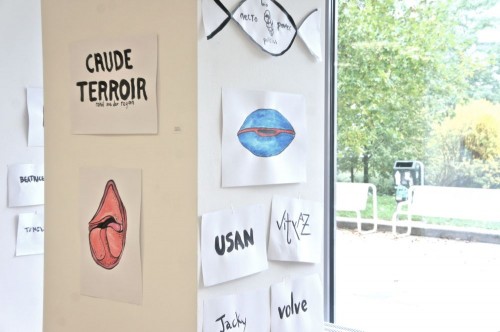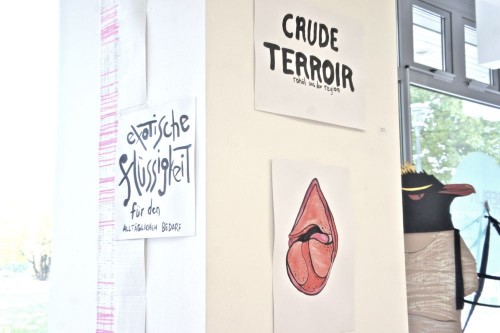 Picture 5 – 14 Galerie M