In 2013, our first time in Berlin, the hot weather in summer was nostalgia of Thailand. We came to Berlin with a purpose to collaborate with a Thai who lives here. It was a way to access into the living and perceives the daily life among Thais.
Appointment, 2013
In Berlin, we met various people but rarely met Thai people. One day we received an email from a friend in Thailand to connect us to two Thai men who traveled by road from Chiang Mai, Thailand, to Europe with their musical instruments. On one weekend, we had our first meeting with them at the Mauer Park. We listened to their music and interesting stories about their trips. One important thing was they introduced us to a Thai lady who lives in Berlin with her husband and a 3 year-old daughter. She is a self-taught makeup artist, stylist and photographer, arrived Berlin since 2010. When we asked her why she wanted to be a makeup artist, she said "For me, human faces are so interesting because I believe everyone has their own look and beauty.…My mission is presenting this beauty in the best way possible, find and create a new style, look and design." Thereafter, we began to develop the project under the Exotika theme together.
Through the process, we discovered the exoticness of an individual who has to adjust herself to other society and culture. We are interested in the aesthetics value of the way of Living of aliens or Thais as our case study, who live outside their native country on how they are able to transform artistic creativity into living, developed survival practices and adapt themselves under diverse and complex condition.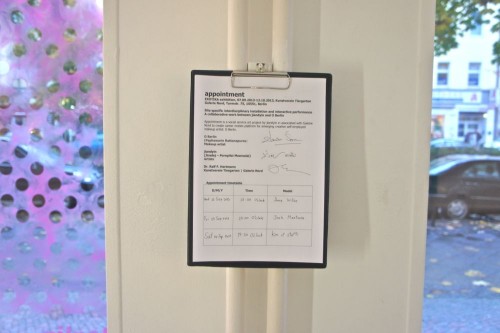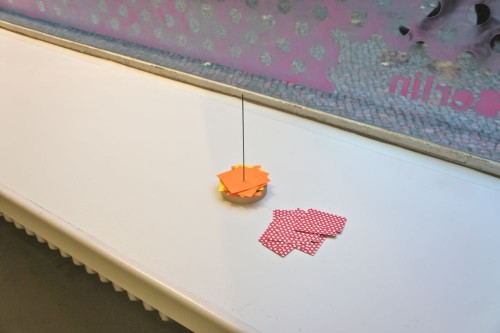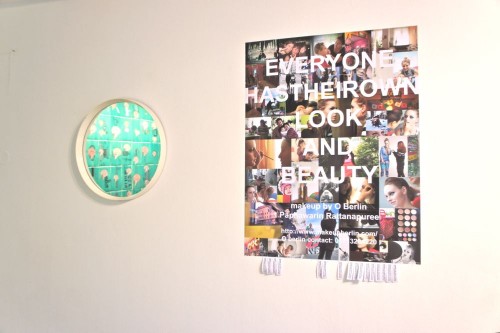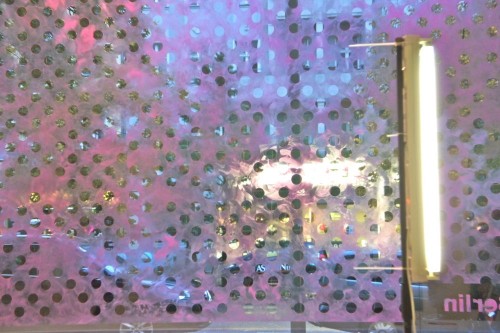 1 – 7 Appointment, 2013 – Collaborative art project, with O Berlin (Paphawarin Rattanapuree) – Galerie Nord Berlin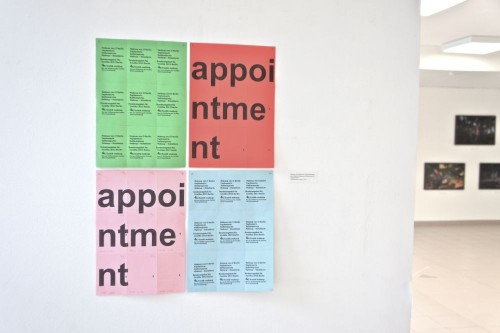 8 – Appointment, 2013 – Collaborative art project, with O Berlin (Paphawarin Rattanapuree) – Galerie M Berlin
What one portrait can bring us to?
A 360⁰ Study of Corrado Feroci's Portrait Sculpture
A collaboration with Nudsupang Puthaikul, Srinuan Saisuk, Sarankan Linsuwanont, Pissanu Thongmee, Jarupat Narkpun, Pitchanan Sornyen, Rebecca Vickers, Sareena Sattapon, Wilawan Wiangthong, Supamat Supalukampaiporn, Napat Klawmanee, Athit Siritavang, Surapong Sudasna na Ayudhya, Warunyou Changpradit.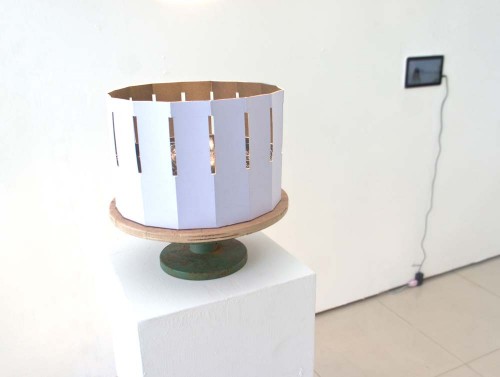 9 – 10 A 360⁰ Study of Corrado Feroci's Portrait Sculpture – Video on monitor, 9'3", 16 print B/W photos, papers, plywood, banding wheel, 2013 – SAL Nakhon Pathom