Galerie M primarily shows and promotes art projects that explore urban space, in particular dealing
with the location of the gallery itself.  The exhibitions form the core of long-term art projects.
Galerie M, Marzahner Promenade 46, 12679 Berlin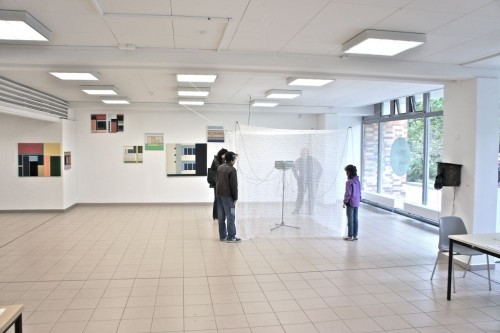 Exotika 2013 – On The Terms Of The Beautiful, Strange and Wild. Galerie M, 15 September – 1 November 2013.
with Alfred Banze, Christine Falk, Moritz R. Sakarin Krue On, Amrit Chusuwan, Jean-Ulrick Desert, Duskin Drum, Petra Johnson a.o.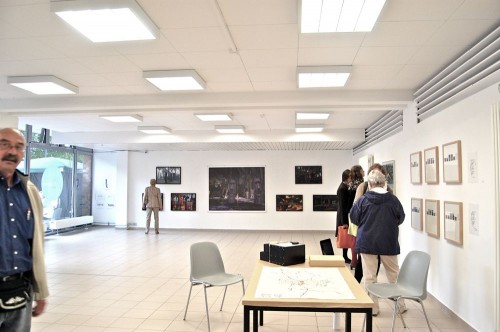 The district Marzahn Hellersdorf is a place to go for migrants from all over the world, the exotica project fits exactly here. The opening of the exhibition at Galerie M is also a street party, as the start of the Intercultural days of the district of Marzahn. Together with various local actors, the artists present a program to participate, with performances, activities and music, right in front the gallery. The results of a performance workshop made by children of Fair e.V. Youth Center will be presented together by the participants. In the exhibition, Alfred Banze (Berlin) with a media installation and Christine Falk (Berlin) with painting and installing reflect their identities as transient travelers between East and West. Jean-Ulrick Desert engaged in a series of photos with tribalism and fan cult in the Football World Cup 2006, Moritz R. (Berlin) deconstructs traditional picture methaphers in Second Life, Sakarin Krue-On (Chumphon, Thailand) shows a video work, the humorous the globalization issues and boundaries discussed, Amrit Chusuwan (Bangkok) observed in his video loop the linkages of sacred and profane. Duskin Drum (USA) and Petra Johnson (Cologne) use the exhibition space for documentation of their temporary interventions in public space, also there will be references to the works of the artists in the Galerie Nord.