Located in the Berlin neighbourhood of Moabit this centre of international contemporary art focuses on thematic exhibitions that deal with social and artistic issues.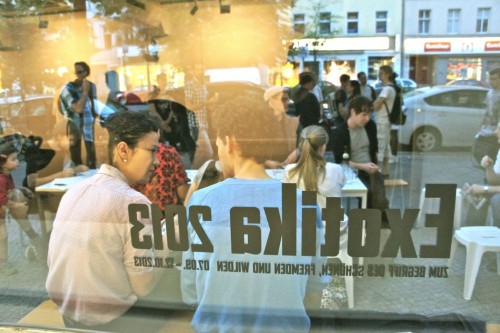 Exotika 2013 — On The Terms Of The Beautiful, Strange and Wild, 7 September — 12 October
An international exhibition project on exoticism in the twenty-first century (in cooperation with galerie m). With Mu Yunbai, Na Yingyu, Andreas Dettloff, Veronika Radulovic, Skall, Ultra Art Fair Unlimited, jiandyin, Vitshois M. Bondo a.o.